Abarth 695 biposto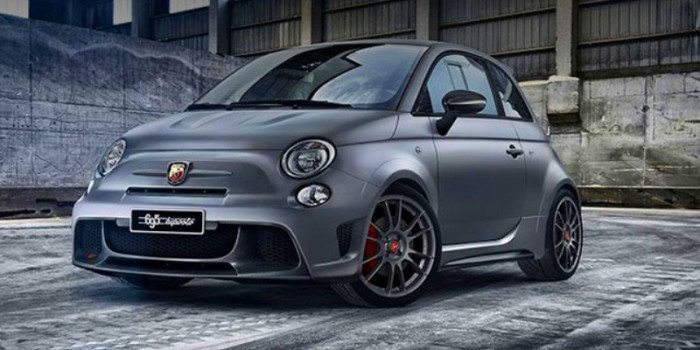 NOVITA': MA NON PER TUTTI – La cifra di Ben 39.900 euro: questo è il prezzo della Abarth 695 biposto, disponibile solo in grigio opaco e con un allestimento che più spartano non si può. Infatti,non c'è l'aria condizionata,e di autoradio o sistema multimediale neanche a parlarne; al posto delle bocchette centrali, un supporto per la strumentazione supplementare. Ovviamente non c'è neanche il divano posteriore: rimosso senza pietà per contenere il più possibile il peso. C'è solo il necessario per andare forte in sicurezza: il 1.4 T-Jet portato a 190 CV (il peso dichiarato è di 997 kg: il rapporto peso/potenza è di 5,2 kg per CV), il cambio a innesti frontali (optional a soli… 10.000 euro), lo scarico firmato Akrapovic, il sistema frenante Brembo con dischi di 305 mm e cerchi di 18", che calzano pneumatici 215/35. Quindi, al posto del comfort la dotazione di serie prevede contenuti tecnici che trasformano la citycar in piccola supercar. L'elogio della follia, per dirla come Erasmo da Rotterdam? Può essere. Ma di sicuro la Abarth 695 biposto non può non suscitare emozioni, con la sua aria da vera e propria bomba da rally con annessa targa per circolare su strada.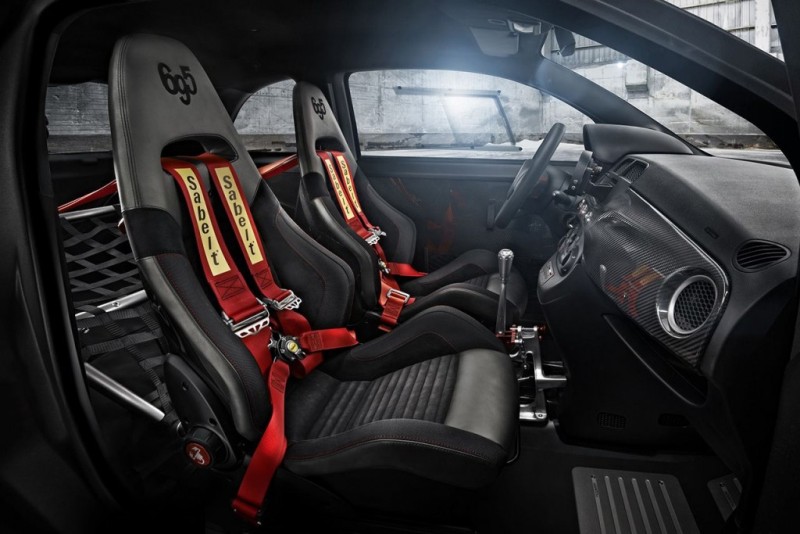 Eccola: LA PIÙ VELOCE DI SEMPRE? – E' lei, l'Abarth 695 biposto viene presentata come "l'Abarth stradale più veloce di sempre". Viene da aggiungere che lo è, ma in epoca moderna: pescando nella gerla della memoria, viene a galla la Simca 2000, che debuttò al Salone di Ginevra del 1963. Sul 2.0 opportunamente preparato, c'era una doppia scelta per i carburatori: gli "umani" Weber 45 DCOE o i monumentali Weber 58 DCOE. Questi ultimi promettevano tanto divertimento, quanto infinite capatine dal carburatorista in caso di impiego in città. Già, perché questa Simca Abarth era tranquillamente targabile (si fa per dire, beninteso). Dati alla mano, la potenza variava da 192 a 202 CV, erogati a 7.000 giri: pochi in più rispetto alla Biposto, ma l'aerodinamica da siluro garantiva ben 260 km/h di punta. Va detto che la produzione, giusto i 100 esemplari che servivano per l'omologazione nella categoria Gran Turismo, è stata esigua, e che il prezzo dell'epoca era pari a 5 milioni di lire, 750.000 in meno rispetto a una Ferrari 275 GTB: più nicchia (e culto, a dire il vero…) di così non si può. Eppure, libri di storia alla mano, la 695 dovrà fare ancora un po' di palestra per fregiarsi del titolo con la quale viene oggi venduta.
Posted on 04 May
Fill out the fields to receive more information and to stay up to date with our promotions
Fields marked with * are mandatory.